The Lab
Facilities
We've moved! We're now located on the third floor of the Geography-Geology Building on UGA's South Campus. The new lab offers approximately 800 sq feet and three rooms of work space for sample extraction and chemical preparation as well as a computer lab. 
The QUIP Lab has equipment for drilling and sample preparation, including 3 portable Dremel micro drills, two centrifuges, two ovens, an ultrasonicator, refrigerator, -20 and -80 freezers, a freeze-dryer, desiccator, and fume hood.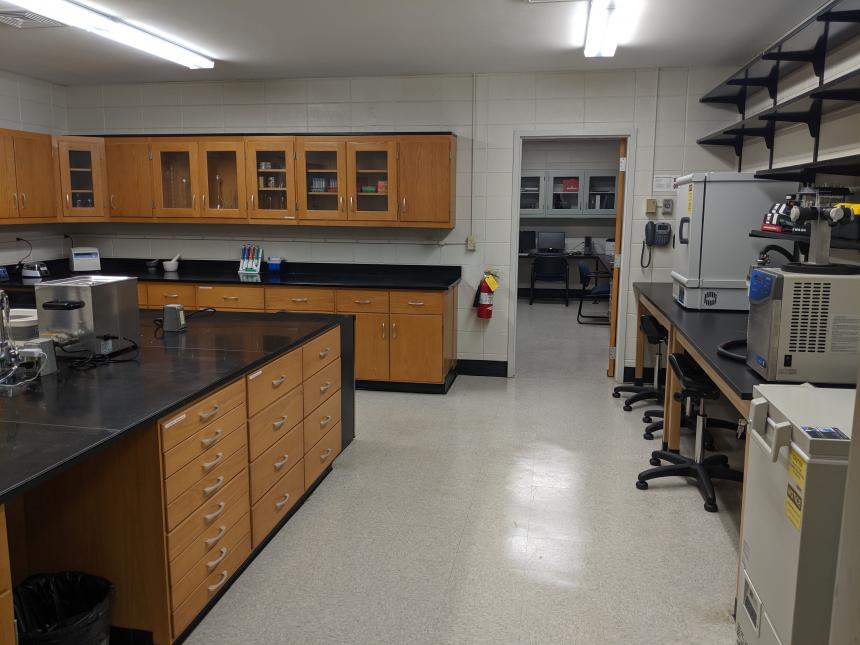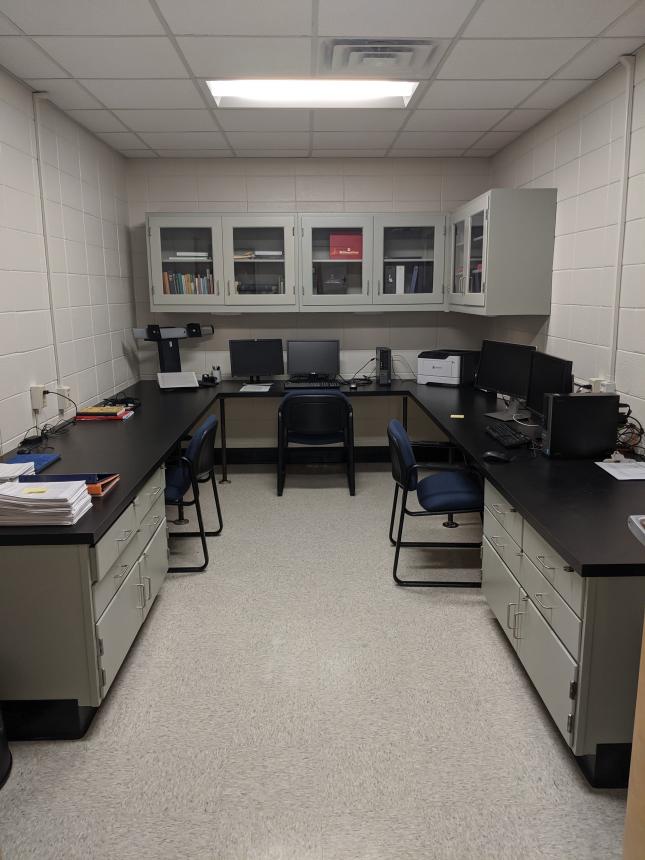 From fall 2014-spring 2019, the Quaternary Isotope Paleoecology Lab was located within UGA's Center for Applied Isotope Studies (CAIS). Our stable isotope analyses and radiocarbon dates are still carried out at that facility. CAIS maintains instrumentation including three Isotope Ratio Mass Spectrometers: a Finnigan MAT 251 IRMS, Finnigan MAT 252 IRMS, and a Finnigan MAT Delta Plus XL IRMS. An ESI MicroMill for high-resolution sampling of incremental structures is also available for use by lab members and housed at CAIS.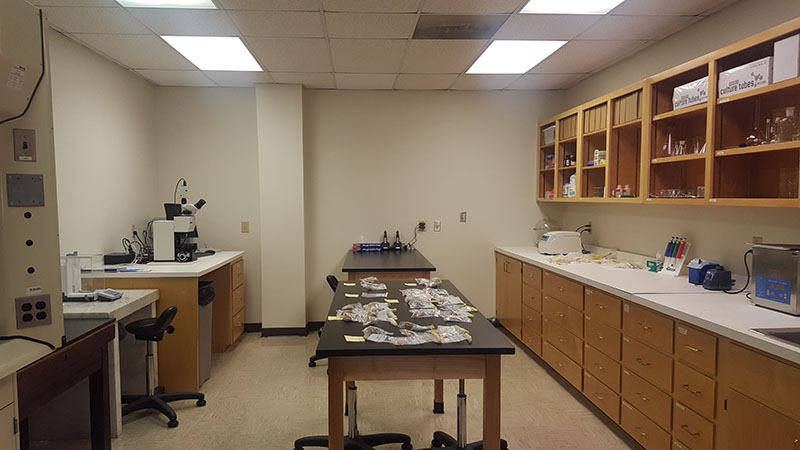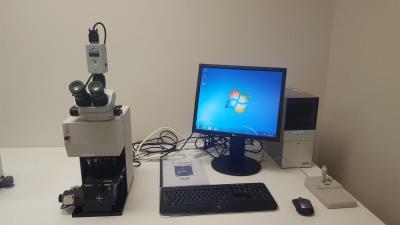 Undergraduate Students
The QUIP Lab welcomes students who are interested in carrying out reseearch that combines the isotopic analysis of biological materials with questions regarding paleoecology, paleoclimate, paleobiology, and archaeology. These means that undergraduate students from a wide variety of majors-from anthropology and geography to ecology, biology, and geology-may wish toconduct research in the lab. Pictured below is UGA alum Kelly Brown, whose work in the lab was supporrted by a Laerm Award from the Georgia Museum of Natural History.  As a UGA undergrad you can get involved in the lab via the Georgia Museum of Natural History Internship Program or Laerm Award, CURO, or an independent study in Anthropology or Geography. 
Graduate Students
Our lab is growing! If you are interested in pursuing a graduate degree in Anthropology or Geography, please check out their websites to find out what these departments have to offer as well as application guidelines and requirements. Then, get in touch!