Dr. Suzanne Pilaar Birch, Director
I am an associate professor with a joint appointment in the departments of Anthropology and Geography. I am the director of the Quaternary Isotope Paleoecology Laboratory as well as the Center for Archaeological Sciences. I coordinate the internship program of the Georgia Museum of Natural History, where I am also an adjunct curator of zooarchaeology. 
My academic research is focused on human adaptation and resilience to climate change and natural resource unpredictability in prehistory, and how our understanding of past human response to environmental change informs current thinking about these issues. 
I combine archaeology and biogeochemistry to investigate changes in diet, mobility, and settlement systems in the period spanning the end of the last ice age to the arrival of farming. 
I am an active advocate of open access publishing and online data and research sharing and am co-editor-in-chief of the journal Open Quaternary. I also co-founded and moderate the blog TrowelBlazers, which highlights women in the fields of archaeology, paleontology, and geology. 
My other research interests include the initial domestication of livestock, diffusion of domesticates across Eurasia, the transition from hunting to herding, seasonality and human mobility, multispecies archaeology, and advancing methodologies in zooarchaeology and stable isotope analysis. 
Questions? Get in touch!
Email: sepbirch [at] uga.edu
Twitter: @suzie_birch
Current Graduate Students
Advisees
I am an archaeologist interested in looking at human migration, in the late Pleistocene and early Holocene. My hope is to ascertain information about movement across landscapes, the interaction of people with their environment, and influences on decision-making through the branches of zooarchaeology and bioarchaeology, partnered with isotopic analysis.
 McKenna Waite, M.A. Anthropology
I am motivated by the interpretive lens of geoscience as a tool to connect people to the landscape and the stories it holds. I am passionate about paleo-climatology, interpretation and accessibility. My area of research is paleo-climate through stable isotopes! I am fascinated by the ability to reconstruct past environments with geochemical tools.
Previous Graduate Students
  María José Rivera Araya, M.Sc. Geography 2017
Education: B.A. Anthropology (Honors), B.S. Chemistry, Universidad de Costa Rica
Awards: Fulbright Foreign Student Program 2015-2016, Delta Kappa Gamma World Fellowship 2015-2016
Committee Member
Dr. Katharine Napora, Ph.D., Anthropology 2021
Emily Niederman, M.Sc. Geography 2021
Dr. Isabelle Lulewicz, Ph.D. Anthropology 2020
Dr. Kelly Cronin, Ph.D. Geology 2020
Dr. Danielle Haskett, Ph.D. Geography 2020
Stephen Cooper, M.Sc. Geography 2019
Cullen Lapointe, M.Sc. Geology 2018
Dr. Jiaying Wu, Ph.D. Geography 2018
Current Undergraduate Students
2021-2022
Natalie Moss, B.A. Anthropology and B.S. Geology 2023
 
Previous Undergraduate Students
2022
Claire Brandes, B.A. Anthropology and B.S. Psychology 2022. Claire is now a PhD student in Anthropology at the University of Texas at Austin.
2020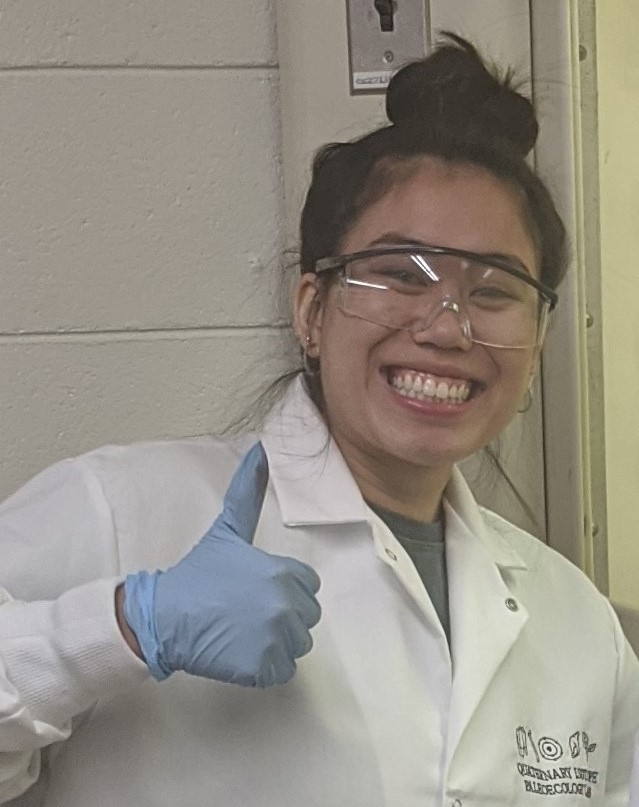 Merlena Kenson, B.A. Anthropology 2020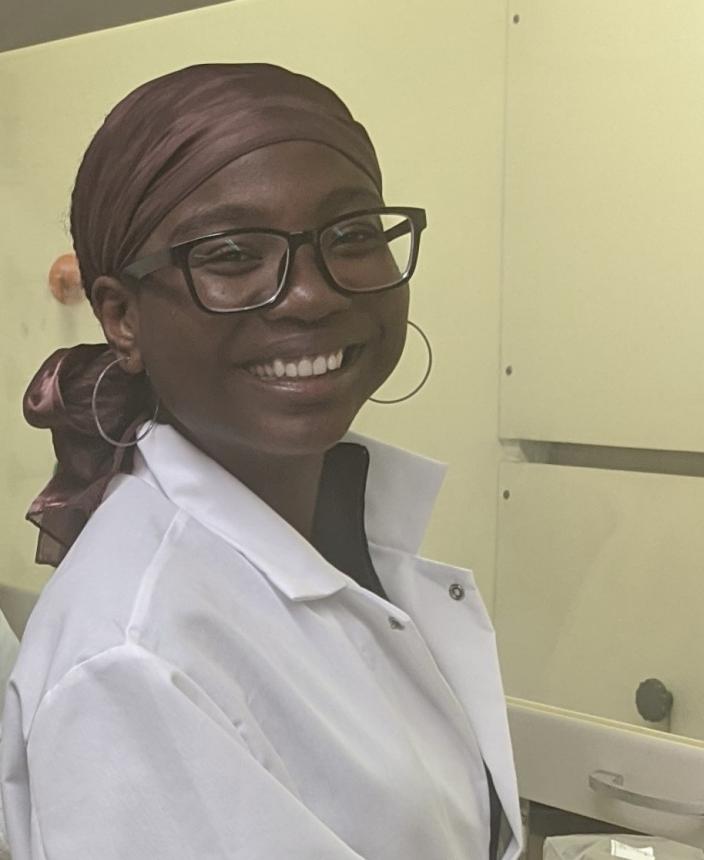 Temi Faokunla, B.S. Biology 2020. Temi recently completed a clinical fellowship through Americorps and is now working on her MD at the Medical College of Georgia.
2019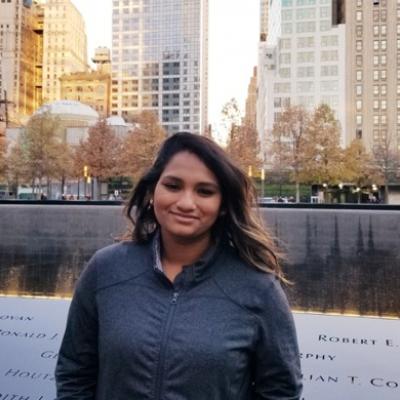 Manya Kothapalli, B.A. Anthropology, Cognitive Science 2021
Vandana Krishnan, B.A. Anthropology, Finance 2020
2018
Grant Sherwood, B.A. Anthropology 2019. Grant is a laboratory technician with Brockington and Associates. 
2017

 Josh Glass, B.A. Anthropology 2017. Josh is a Research Assistant in a biotechnology lab at the Medical College of Georgia, Augusta University.
2016

 Janae Lunsford, B.A. Anthropology and History 2017. Janae went on to complete an M.Sc. in Osteology at the University of Sheffield, UK and is now an archaeologist with New South Associates here in Georgia.

 Morrison Nolan, B.Sc. Geology and Chemistry 2017. Morrison completed his Ph.D. in paleontology at Virginia Tech in 2022.

 Laura Dupont, B.Sc. Geology and Anthropology 2017. Laura completed her M.Sc. in Geology at UGA in 2020 and is now a middle school science teacher. 

 Hannah Trader, B.A. Anthropology 2017. Hannah is currently completing her Master's in Social Work at UGA.

 Jonah Buxton, B.A. Anthropology 2017.  Jonah is a Field Archaeologist for the US Forest Service.
2015

 Onyale Donloe, B.S. Biology and B.A. Anthropology 2016. Onyale earned her Doctor of Optometry and is a practicing optometrist.

 Kelly Brown, B.A. Anthropology 2015. Kelly is now the Director of the Savannah River Site Museum in Aiken, South Carolina.